We all know great things come in small packages, and the North Carolina towns listed below blend one-of-a-kind cultural gems, natural beauty, and easy access to retirement essentials.
Mount Airy | Reidsville | Marion | Washington | Winterville | Tarboro
Read Retirement-Friendly Cities in North Carolina to learn about certified retirement communities with at least 20,000 residents.
What Makes a North Carolina Town a Certified Retirement Community?
Each location within this article is a Certified Retirement Community, verifying they are equipped to meet the unique needs of 55+ adults. In order to be considered, the community has emergency medical services within 30-miles and a proven support network including local businesses, social and faith institutions. Additionally, community leaders share future initiatives that will further enhance the quality of life for retirees.
Mount Airy — Yesteryear's Mayberry Transformed for Today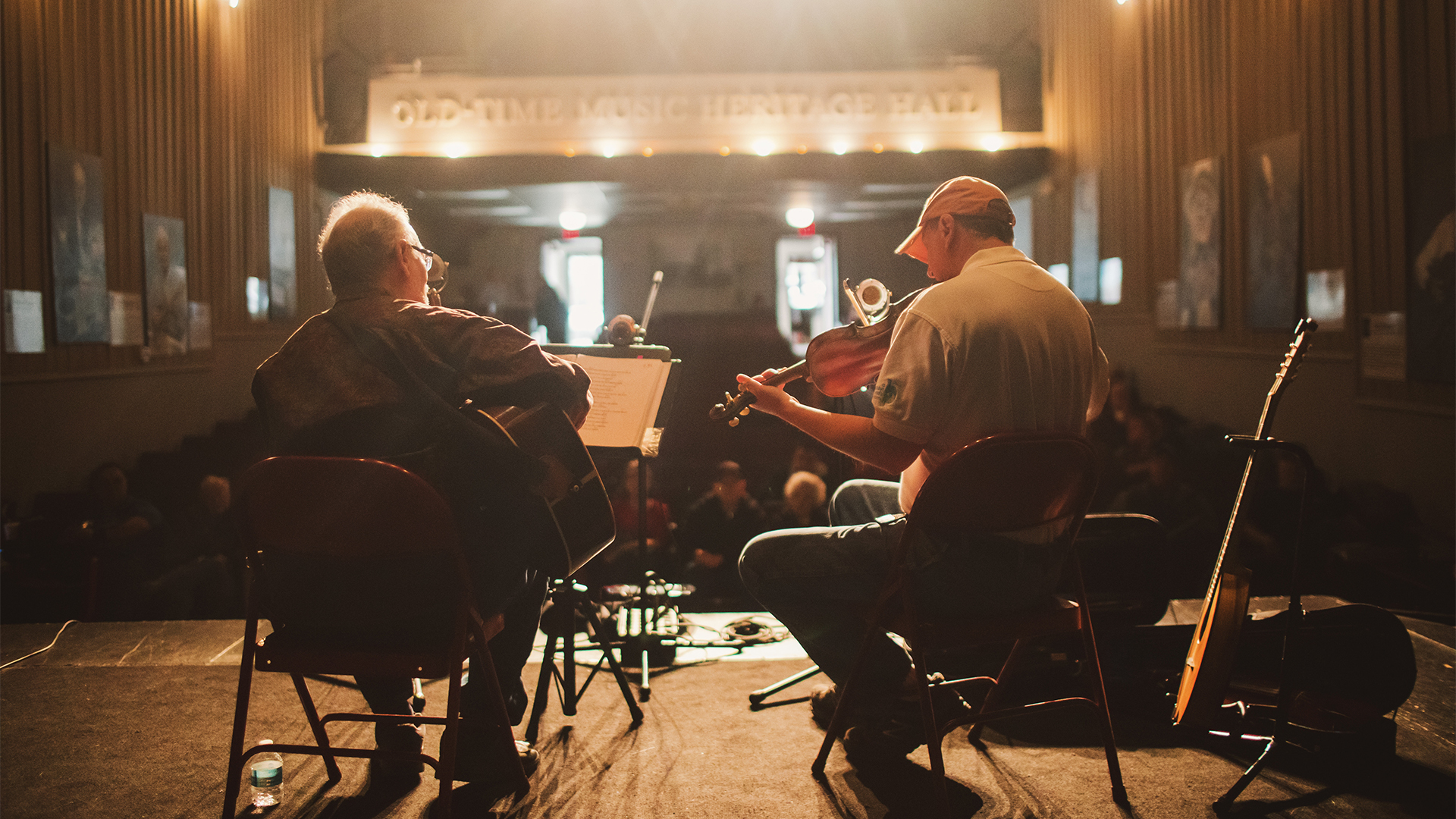 What's more classically American than apple pie? Andy Griffith and his namesake show, of course. While the iconic setting of Mayberry was fictional, you can retire in the hometown that served as his inspiration, Mount Airy. Dip your fishing line in the Ararat River or stroll along the pastoral Emily B. Taylor Greenway, and you may find yourself happily whistling the beloved theme song. 
This North Carolina town of 10,000 fully embraces the simple charms. Come to Wally's filling station and take a ride in a vintage squad car. Stroll down Main Street to encounter Floyd's Barbershop, Snappy Lunch, and Rockford General Store which has been operational since 1890.
Just because Mount Airy has a leisurely pace doesn't mean it's dull. Partake in weekly jam sessions, watch outdoor bluegrass performances, or attend one of the town's many live theater productions. Plus, you're never far from more first-rate adventures; residents can find themselves at three different state parks or Winston-Salem, all within a forty-five-minute drive. Start your morning at a nearby golf course, spend the afternoon at Old Salem Museums & Gardens, and savor a sunset atop the cliffs of Hanging Rock State Park.
This welcoming town offers retirees a low cost of living, even compared to the rest of North Carolina. In fact, Realtor.com lists the average home price at $153.3K as of December 2021. Retirees seeking structured senior housing will be pleased by the number of options in Mount Airy, complemented by the many classes and social events held by the Jones Family Resource Center. Also benefiting mature adults is the comprehensive public transportation that connects Mount Airy with Winston-Salem, Greensboro, and multiple hospitals.
Reidsville — A Small Town With Big North Carolina Culture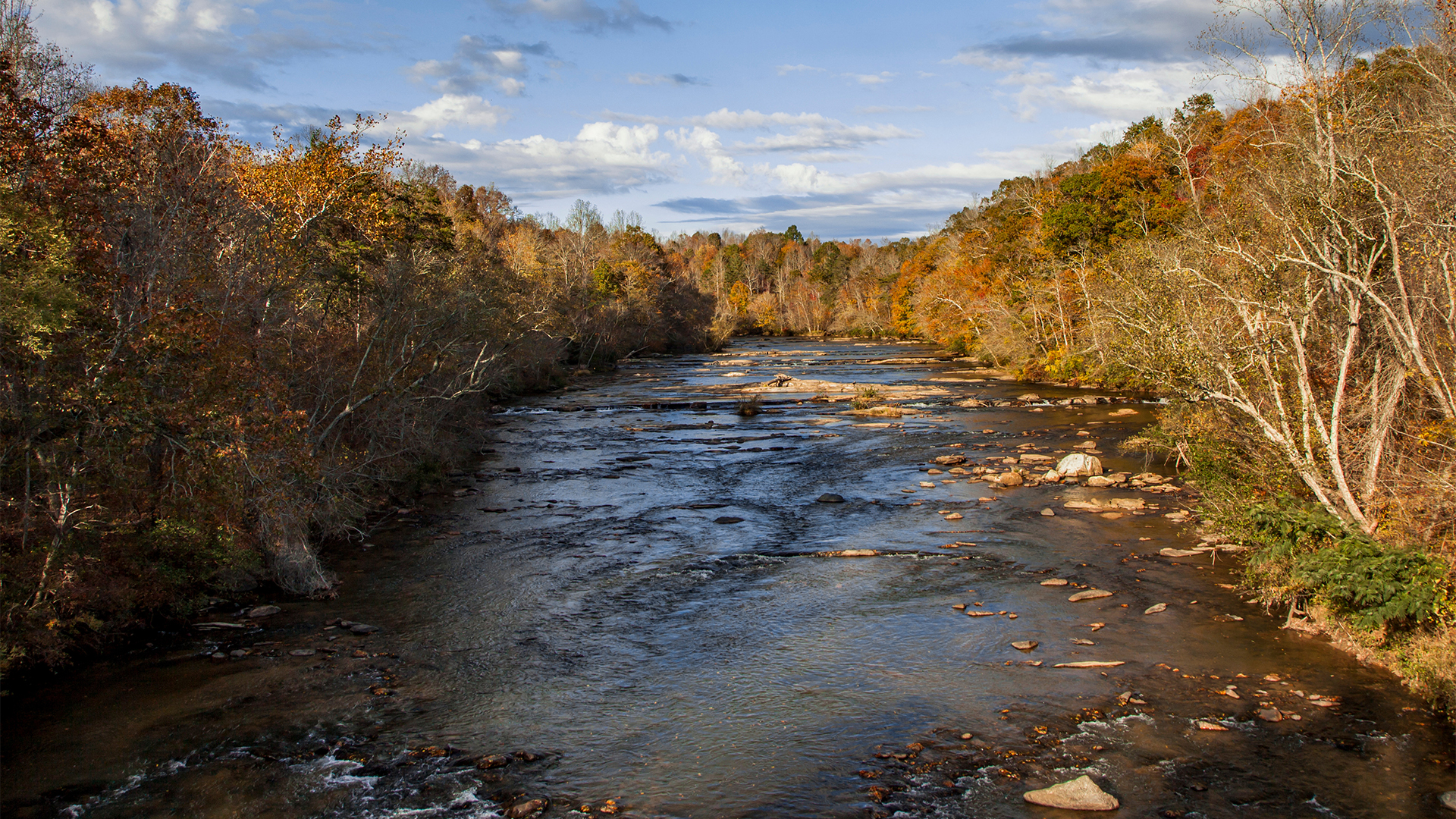 Travel 90 minutes east of Mount Airy to reach Reidsville, another destination exemplifying the best of North Carolina small-town living.
Retirees have a broad rainbow of activities to keep them busy, starting with the prospering arts. Colorful murals bloom around the city, seeded by passionate local initiatives like Downtown Reidsville Empowering Art Movement ("Project DREAM"). Galleries and nonprofits like Art in the Garden spotlight some of North Carolina's most talented painters and artisans, proving small towns can have innovative creative scenes.
Another highlight of Reidsville is the town's walkability. Well-maintained trails and boardwalks lead pedestrians past murals, through greenways, and to the shores of lovely 750-acre Lake Reidsville. Visit Reidsville Center for Active Retirement Enterprises (RCARE), a designated Center of Excellence, to utilize state-of-the-art facilities for exercise and social events, and diving into new hobbies.
Reidsville has everything 55+ adults need; nearby hospitals, shops and restaurants, and access to fun. For those times when you itch for something new, both Greensboro and the Piedmont Triad International Airport are about half an hour away.
Retirees won't have to work hard to find a Reidsville home within their price range. Realtor.com calculates the median asking price to be $188.8K, noticeably less than their $234.8K estimate for Greensboro. By retiring in a smaller town next to larger cities, you can take advantage of all the Piedmont region has to offer without stressing about your budget.
Marion — A Thriving Hub Amid Mountains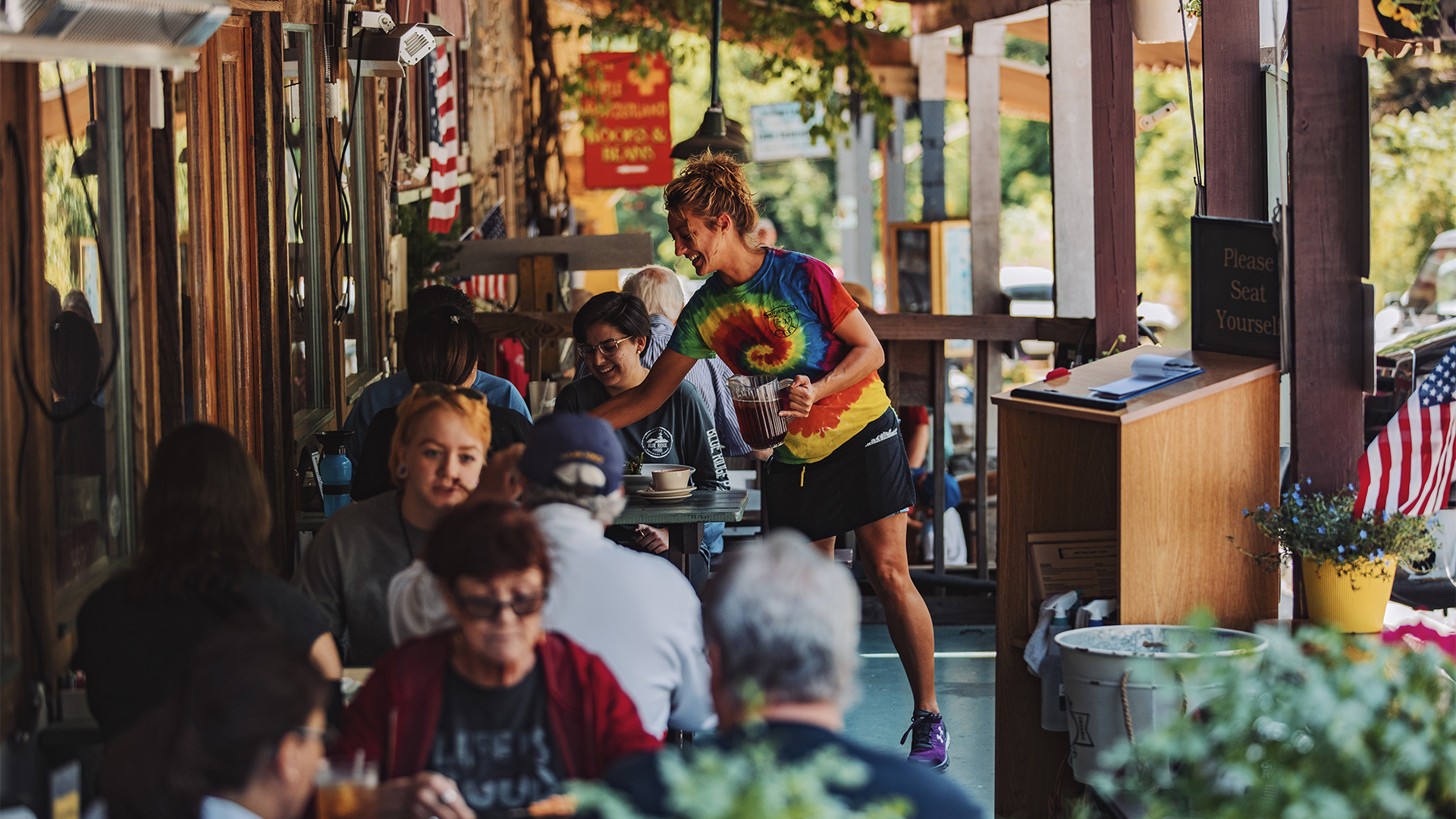 The N.C. Rural Center named Marion 2018's North Carolina's Small Town of the Year to recognize its citizen engagement, economic development, and support of small businesses. The collective hard work, creativity, and local pride of the community have transformed it into an ideal mountain destination for retirees.
North Carolina retirees will be amazed by the amenities found in this small town with under 8,000 people. The compact but lively downtown hosts various restaurants, boutiques, galleries, and markets for a vibrant bouquet of sights and flavors. The Marion Business Association continues to nurture and fund budding entrepreneurs that enhance the town's diverse offering. To sample what makes this retirement-friendly town unique, visit Keeper's Cut Meadery to sample meads, enjoy live music at The Spillway Bridge & Co., and attend the dozens of street-closure events that bring the community together for various festivities.
Did we mention the breathtaking mountains that greet residents each morning? When you retire in Marion, you're never far from hiking and biking excursions that span all levels of fitness. No matter how many times you travel the Blue Ridge Parkway or explore the five neighboring state parks, there will always be a new vista to inspire awe or a clandestine waterfall to encounter. Drive 40-minutes, and you may find yourself photographing Black Mountains Overlook, swinging your nine iron at Mt Mitchell Golf Club, hiking to Crabtree Falls, or strolling through the gardens of the iconic Biltmore in Asheville.
As adults age, they appreciate the additional support of the McDowell County Senior Center, and the town hospital Marion Health has robust medical services to put your mind at ease. Furthermore, retirees won't have to stretch their savings thin to make the most of this North Carolina town. Marion homes sell for an average price of $244,000, more affordable than home prices commonly associated with larger cities. Moreover, retirees interested in smaller, more manageable properties will find many Marion homes well under $150,000, some even less than $100,000.
Washington — A Destination for Soundside Beauty and Elegance
Retire where the handsome Tar River meets the saltwater Pamlico Sound in the flourishing town of Washington, North Carolina. Here, the water takes center stage. Join a free, river roving tour to journey through the unique estuaries or guide your own kayak along the river to see osprey, turtles, fish, and other wildlife. Retirees who prefer dry land will like the waterfront parks and abundant walking trails. For a more delicious view of the river, come to Backwater Jack's Tiki Bar & Grill for a burger, drinks, and live music.
This North Carolina town may have less than 10,000 residents, but it contains the culture of a city tenfold in size. Retirees will relish its vibrance and variety—sink your teeth into the famous hot dogs of Bill's Hot Dogs, or slurp down oysters at ritzy The Hackney. Spend an hour in the wilderness of Goose Creek State Park before hitting the town for dinner and a show at the Turnage Theater. Indulge in the arts at local galleries and boutiques that focus almost exclusively on local creatives. Stroll through streets lined with genteel homes, lush green spaces, and tree-lined paths.
Washington offers retirees more than just classic North Carolina charm. The town has a hospital and Grace Martin Harwell Senior Center to support all aspects of aging. Plus, the median home selling price in Washington is an affordable $200,000 with many smaller properties sold for under $150,000. Here, you can live like royalty without the equivalent price tag.
Winterville — A Town With Everything You Need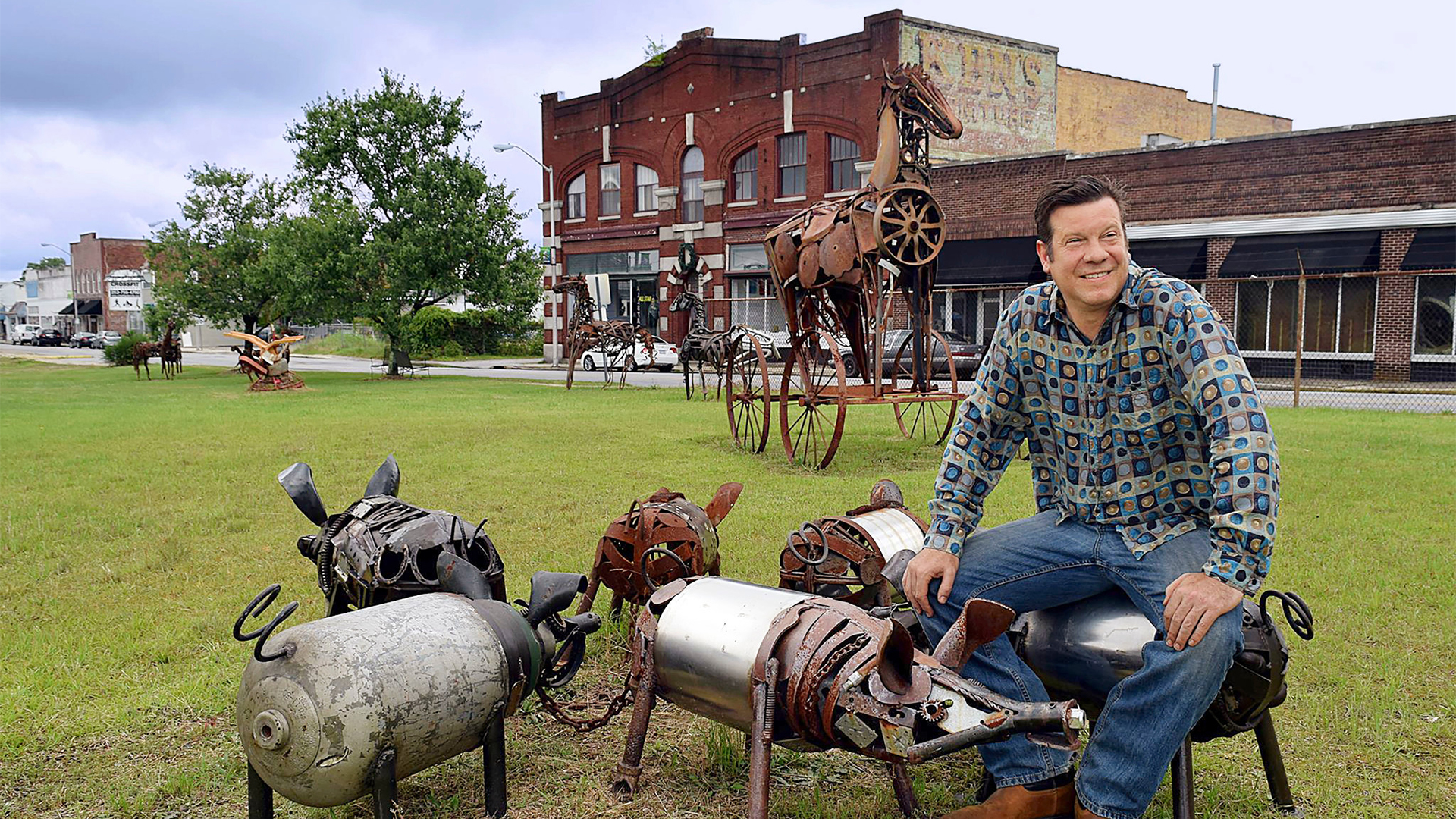 Where do you retire for a slice of the good life? Winterville. Located 90-minutes east of Raleigh and an hour from the water, this town of under 10,000 ideally positions retirees to enjoy the best of eastern North Carolina. However, residents won't have to travel far from home for enriching activities and essential services.
There's plenty to love about the town, starting with its restaurants! Take your palate on a trip around the world with the many flavors of Winterville, spanning from Jamaican to Thai to classic BBQ. And we'd be remiss not to mention the oh-so-sweet Watermelon Festival that honors this juicy fruit with live entertainment, amusement rides, and delicious food.
Mealtime isn't the only time when you will appreciate the best of this retirement-friendly town. Revel in the great outdoors at nearby golf courses or one of the area's many parks thick with trees. Or check out the many indoor attractions mere minutes away, including malls, movie theaters, and museums. With Greenville and East Carolina University only seven miles down the road, Winterville has the perfect brew of excitement with leisure.
You can breathe easy when you retire in this North Carolina town. Winterville has the 4th best safety score in the state, and its Vident Medical Center is recognized for its geriatric services and overall quality of care. Additionally, Winterville topped SmartAsset's list of the most affordable places to live in North Carolina, as determined by assessing property taxes, insurance, and mortgage payments. This makes Winterville a prime spot to retire, as lower costs can make a higher quality of life more accessible.
Tarboro — The Historic Heart of Eastern North Carolina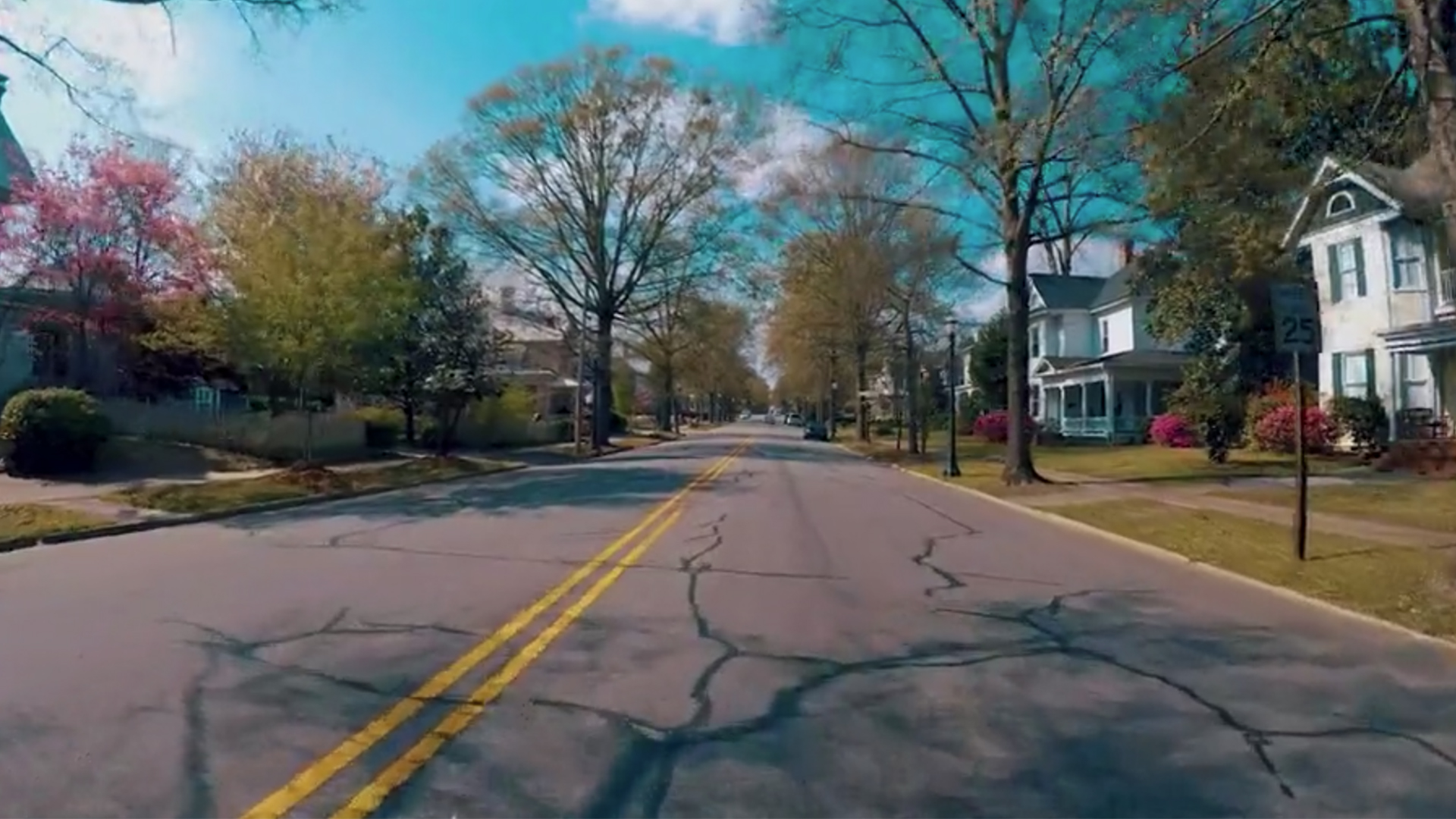 Tarboro—situated less than 45 minutes from Winterville—is another North Carolina town catering to retirees' social, lifestyle, and healthcare needs.
Residents are a mere hour from both metropolitan Raleigh and the Albemarle Sound. Still, with ample options for active or cultural exploration, Tarboro retirees rarely feel the need to wander far from this lively community. You may be surprised to learn a town of only 11,000 has North Carolina's largest historic district, consisting of 45 blocks and over 300 buildings and landmarks. Downtown Tarboro blends 18th and 19th Century exteriors with 21st Century energy, leading to first-rate shopping and dining experiences set against enchanting backdrops.
The town's beating heart is the town common, established in 1760. Here, retirees stretch their legs or simply pick a bench on which to watch tall oaks' leaves change colors with the seasons. It's also the chosen location for a number of community events, such as craft markets, classical music concerts, and local festivals complete with food trucks and entertainment.
The town common is one of many outdoor gems in the Tarboro area. The Tar River itself can lead you toward adventure at whichever pace you prefer; paddle its gentle waves, cycle by the water's edge, or simply stay put at the Riverfront Park and fish for bass, crappie, perch, catfish, and bluegill.
Newcomers will be surprised by the overall affordability of Tarboro considering its significant history and charm. The median home selling price is $130,000, making this one of the best North Carolina towns in which retirees can make the most of their dollars.
Learn More About North Carolina's Retirement-Friendly Towns
Each North Carolina town has something special to offer retirees, whether it be coastal sunsets, thriving creativity, or simply the best of American living. Whether you settle among forested peaks, within convenient reach of Piedmont's cities, or closer to the shoreline, you can expect friendly neighbors, great housing rates, and a relaxed atmosphere that says welcome home.
We encourage you to review the full list of Certified Retirement Communities to find the one that speaks directly to your tastes and needs.