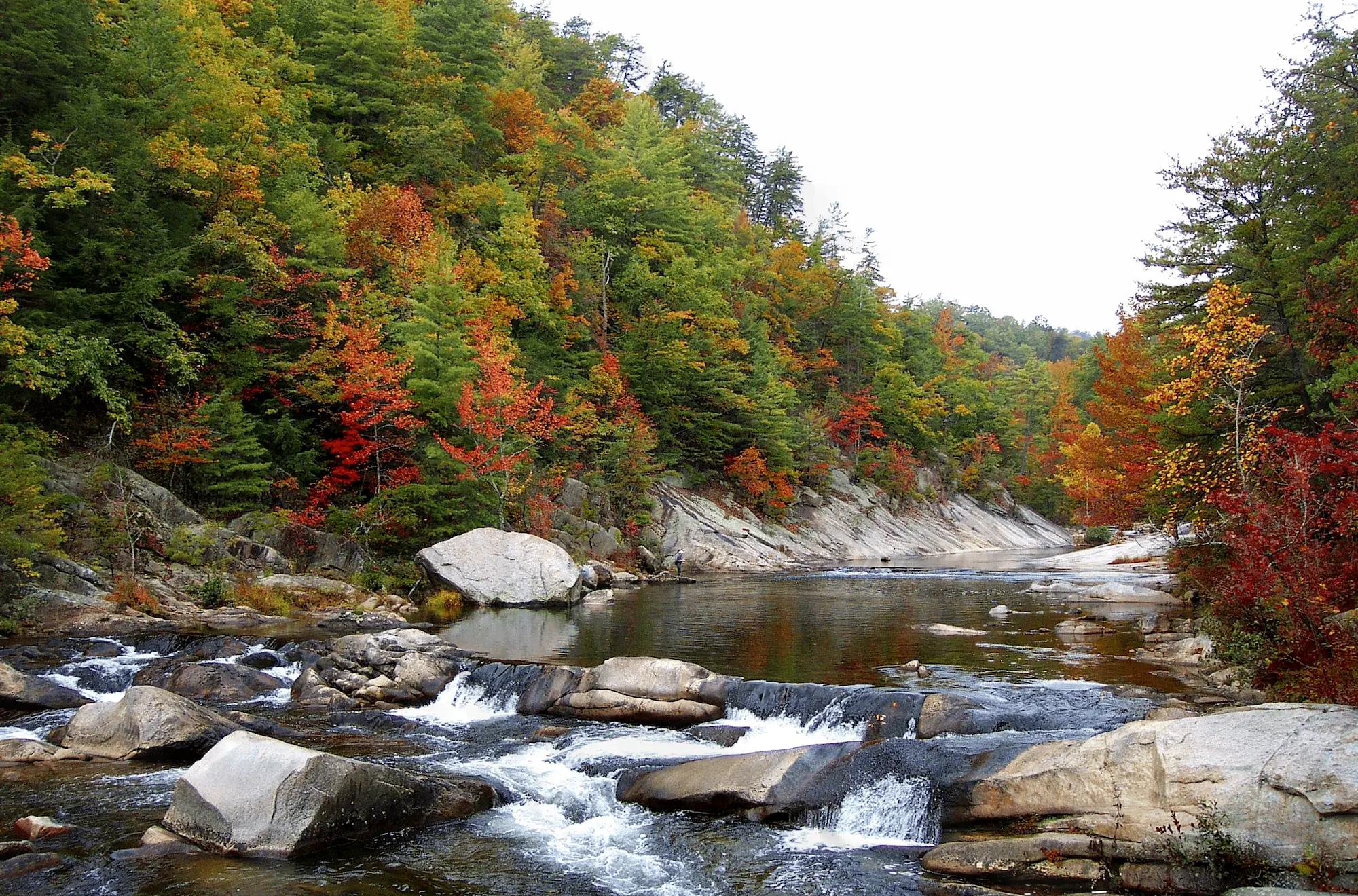 Reap the Rewards of Mountain Living
Discover New Peaks With Western North Carolina Retirement Communities
Asheville and beyond, Western North Carolina merges breathtaking national parks with energetic creativity, immersive history and a welcoming sense of community. See for yourself why leading publications continue to rank our mountain towns among the country's best places to retire.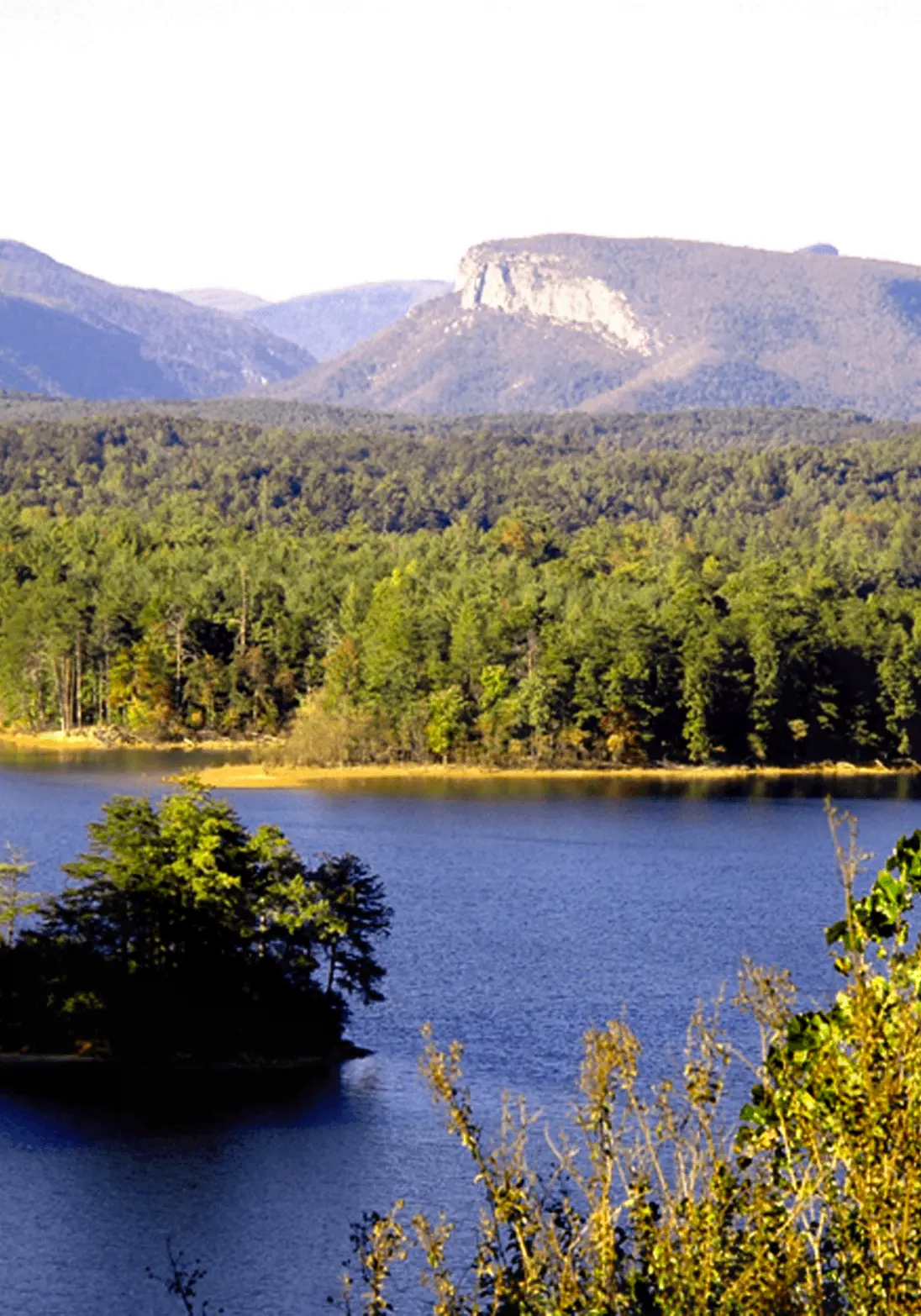 Expenses
Average Cost of Living in Western North Carolina
No matter whether you compare the cost of housing, groceries or healthcare, North Carolina has greater affordability than the national average.
Considering the popularity of Western North Carolina's mountainous communities, retirees should expect slightly higher rates in this part of the state than in others. However, the particulars greatly depend on your chosen retirement destination.
Asheville's rates reflect the vibrant arts and culinary scenes that draw retirees from across the country. Yet, if you leave its city limits to embrace the charm of nearby towns like Lenoir and Marion, you will find the living expenses to be cheaper than the statewide average.
Retirees can choose from a broad range of Western NC retirement communities with varying rates of affordability. It doesn't have to be expensive to live among North Carolina's mountains.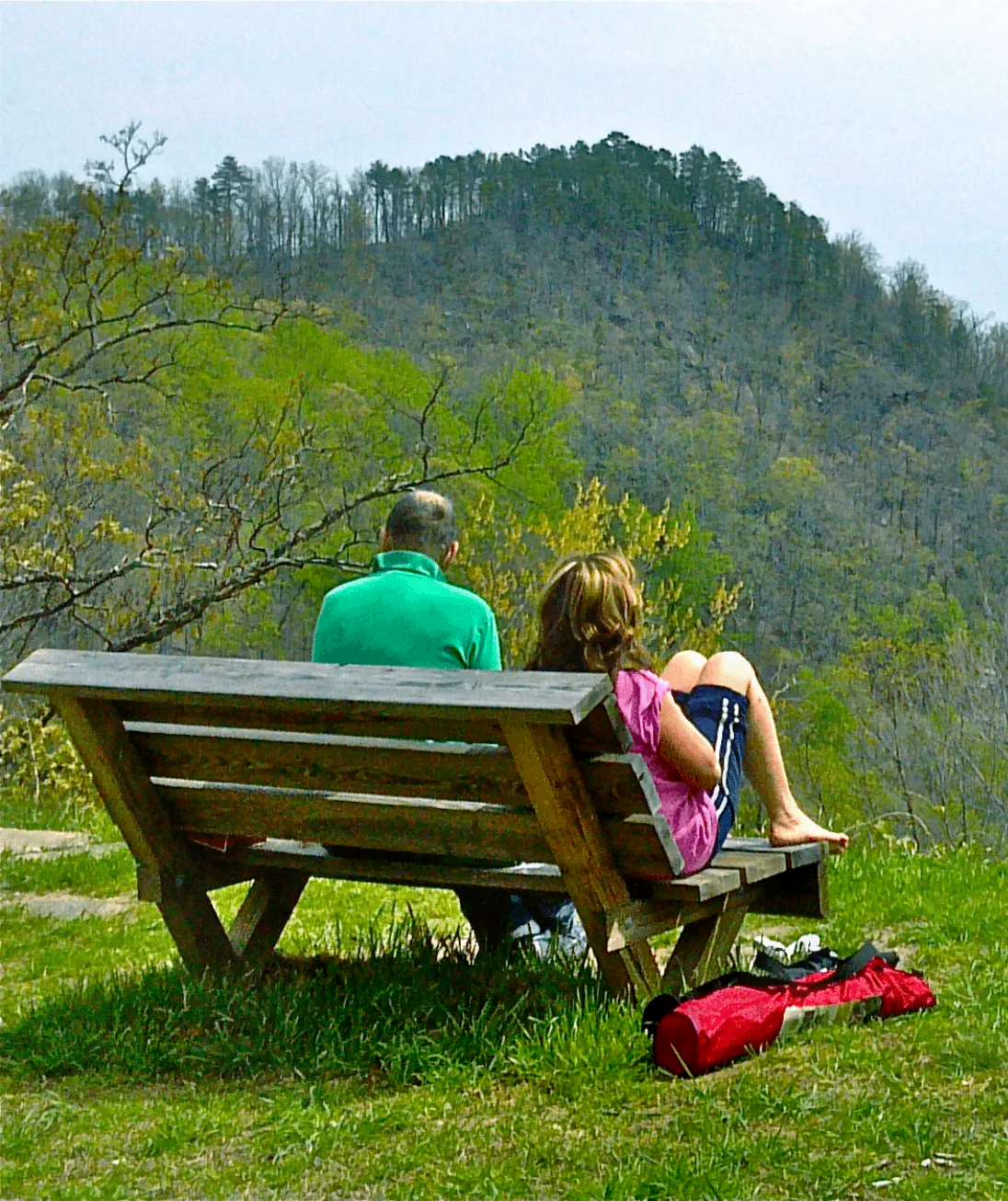 Weather
The Climate of Western North Carolina Mountains
Come to the mountains to behold the true majesty of the four seasons. Summer weather hovers in the idyllic 80s, perfect for dipping your feet into streams. Autumn cools into the 60s to beckon you to hike amongst the vibrantly colored trees. Winters slip into the 40s and bring about occasional snow. However, any bouts of cold soon break as wildflowers trumpet the arrival of spring.
As is true of most mountainous places, the altitude and location of your chosen Western NC retirement community greatly impact the expected temperatures and rainfall. Two towns merely 70 miles apart can simultaneously experience dramatically different weather!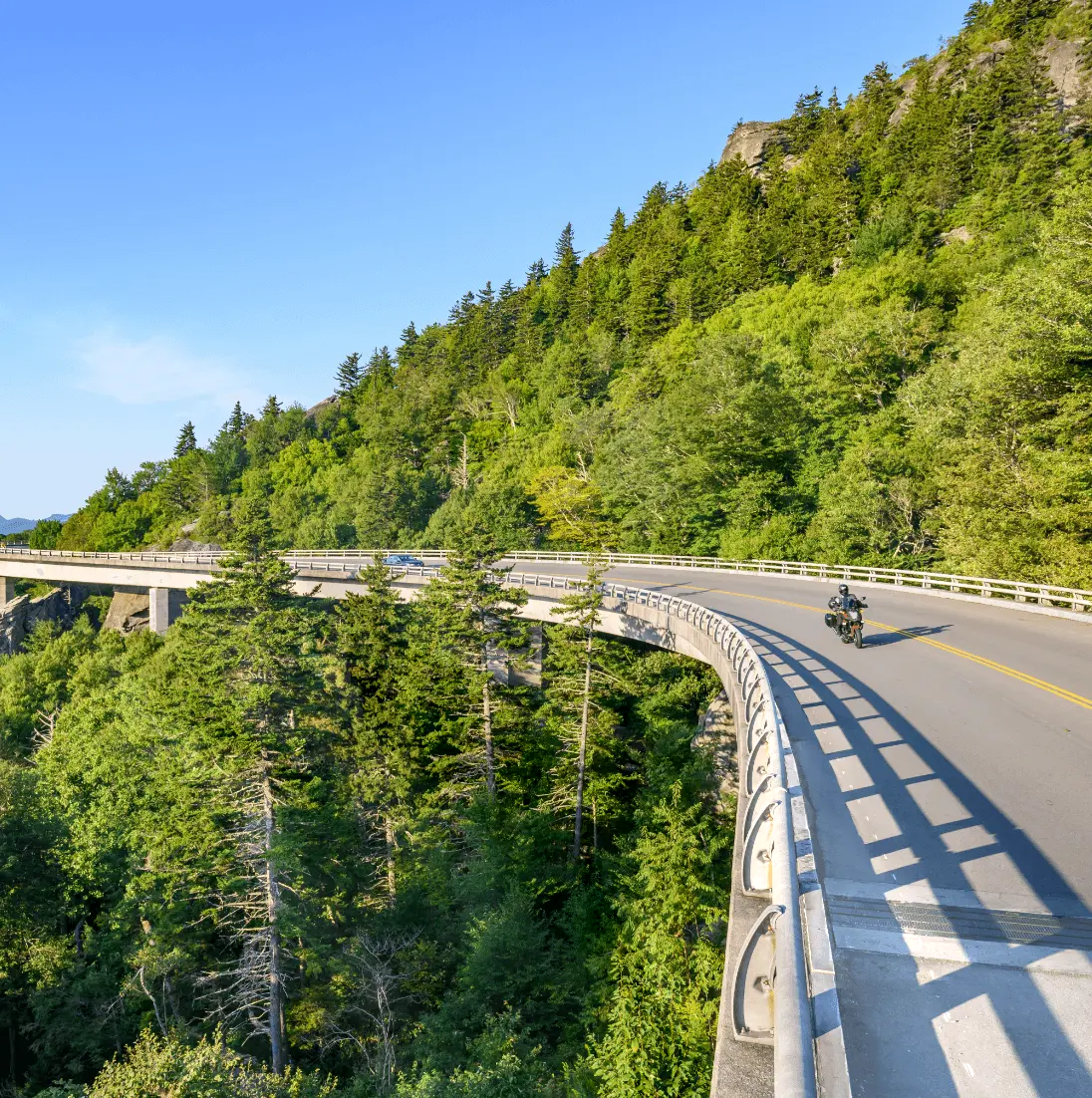 Travel
Getting Around Western North Carolina
You're never far from your next destination or family connections when you retire in Western North Carolina's communities. Well-maintained highways crisscross the region for easy driving experiences. The Blue Ridge Parkway, "America's Favorite Drive," traverses more than 250 miles in the region with endless scenic overlooks, outdoor recreation and inviting small towns near its path. Towns themselves often provide various activities within walking distance of one another, but know that public transportation between communities is limited.
Looking for a change of pace? If you retire among the mountains, Asheville's airport is practically in your backyard and the nearby Charlotte airport can act as your springboard for international adventure.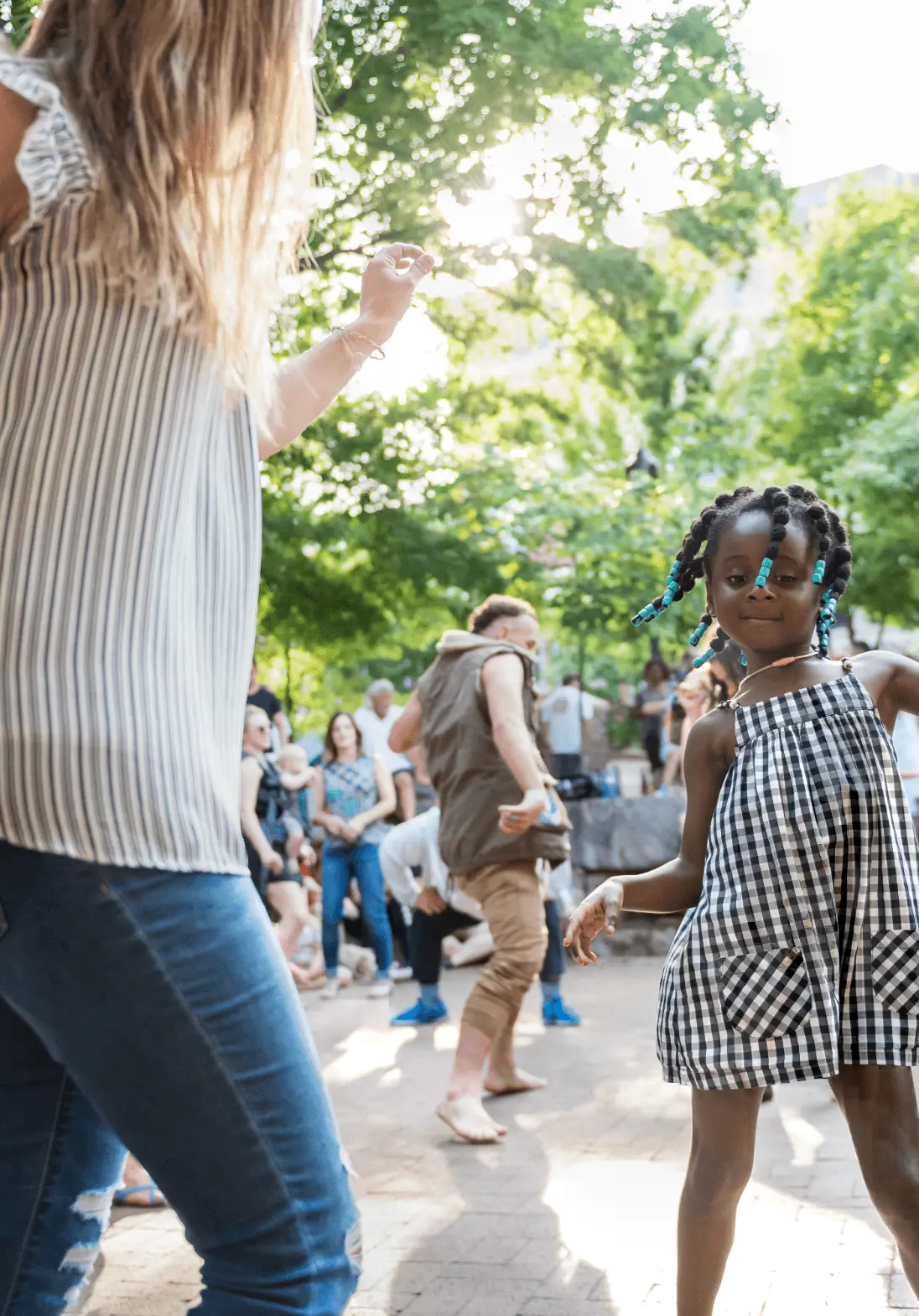 Culture & Recreation
Recreation and Cultural Immersion in Western North Carolina
How do you describe America's largest privately owned estate, the glorious Biltmore? Or what about the views of and from the Blue Ridge and Great Smoky Mountains, including the highest peak in the East, Mount Mitchell? When you listen to Marion musicians honor the region's folk roots, partake in the Sculpture Celebration in Lenoir, and take a tour back in time in historic Mount Airy, what words will come to mind?
Distinct. Authentic. Unforgettable.
There's a reason Forbes Magazine named Asheville as the best city in which to retire. Move to and explore the mountains' many communities to unearth new experiences each day. Craft beer tasting. Fishing. Art museums. Botanical gardens. Salt caves. Ziplining. Bird watching. Western North Carolina retirement communities place true American treasures well within your reach.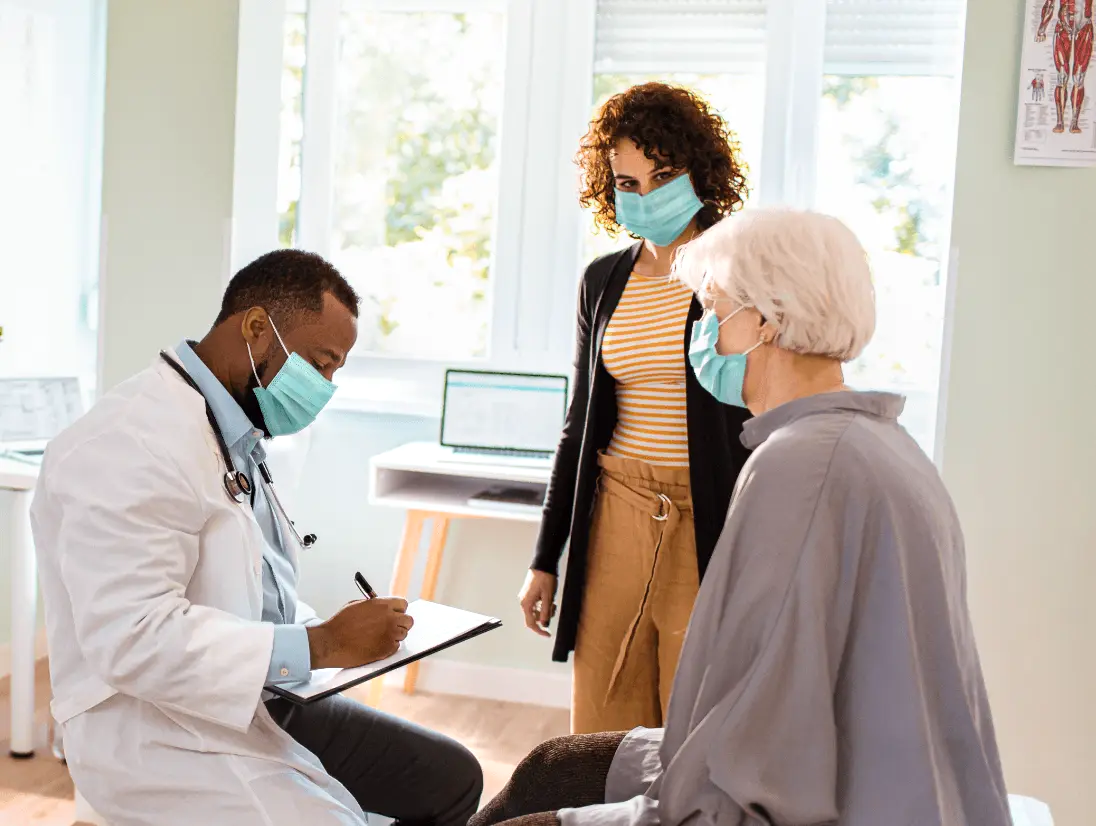 Healthcare
Healthcare and Safety in Western North Carolina
Asheville and the surrounding mountain communities provide retirees with highly rated multiple healthcare systems and hospitals for ultimate convenience and comprehensive solutions. In fact, the Bureau of Labor Statistics notes that healthcare is one of the top job sectors in the Asheville metropolitan area, well above the national average.
Find a Retirement Community in Western North Carolina
Wake every day surrounded by the tranquility of the mountains with one of these Western NC retirement communities. All are within 50 miles of healthcare providers and actively partner with local businesses to provide residents with enriched experiences.