From the Outer Banks to the Blue Ridge Mountains and everywhere in between, North Carolina delivers a buffet of diverse, colorful nature ripe for exploration and vibrant, culture-rich cities offering new experiences around every corner.
Active retirees will be hard-pressed to find a better state in which to spend their golden years. To help newcomers find their next home base, we selected a handful of certified retirement communities that present ample opportunities to keep bodies active and minds inspired.
Lenoir | Carteret County | Edenton | High Point Area | Roanoke Rapids | Tarboro
What is a Certified Retirement Community?
Countless North Carolina destinations are well-suited for active retirees, but a special handful took extra steps to become a Certified Retirement Community. This designation means the town, city, or county has the necessary healthcare, infrastructure, and social network to serve aging residents. To be considered, each Certified Retirement Community detailed how they currently support retirees and will augment such plans in the coming years. Above all else, they committed to making mature adults feel welcome and secure in their new homes.
Lenoir — Where Mountainous Beauty Meets Creativity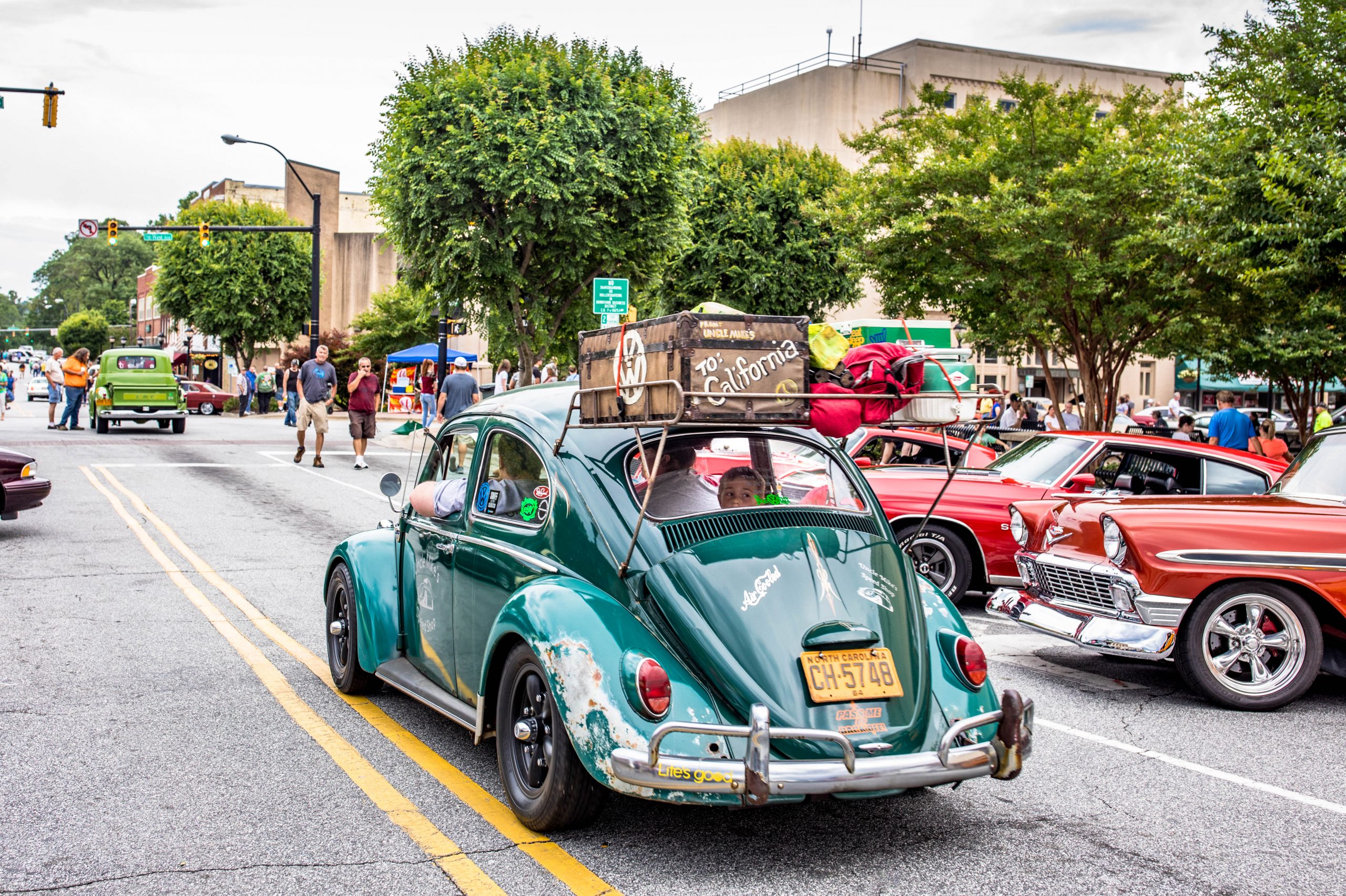 Nicknamed the town "where the High Country begins," Lenoir — situated in the foothills of the Blue Ridge Mountains — is the ideal community for active retirees who yearn for adventures, al fresco. Here, you trade skyscrapers for the dramatic vistas, and city traffic's headlights for a pristine, star-lit sky.
Active retirees will relish the Lenoir Greenway which connects pedestrians and cyclists with nine miles of parks and attractions. Sprinkled throughout the community are walking trails complete with picnic tables and ball fields. Additionally, the award-winning Caldwell Senior Center hosts physical activities like line dancing and strength training, as well as artistic pursuits like oil painting and wood carving.
Hop behind the wheel for quick drives to American treasures, such as the Blowing Rock, Linville Falls, and Wilson's Creek. The Blue Ridge Mountains are the perfect playground for hiking, cycling, kayaking, or trout fishing — whatever your heart desires.
When your limbs inevitably tire from the active day, the community offers retirees plenty of sights and flavors to entertain. Downtown Lenoir's galleries, artisan workshops, and live music venues will stir your imagination and heartstrings. Western North Carolina Sculpture Park blends craftsmanship with verdant nature for a one-of-a-kind, free-of-charge experience. And don't forget about the unforgettable annual town events, ranging from the Shakespeare Monologue Festival to the Harambee Arts Festival.
Lenoir may have fewer than 20,000 residents, but this certified retirement community provides boundless spirit and active fun just waiting to be enjoyed.
Carteret County — Splash Among the Waves of the Crystal Coast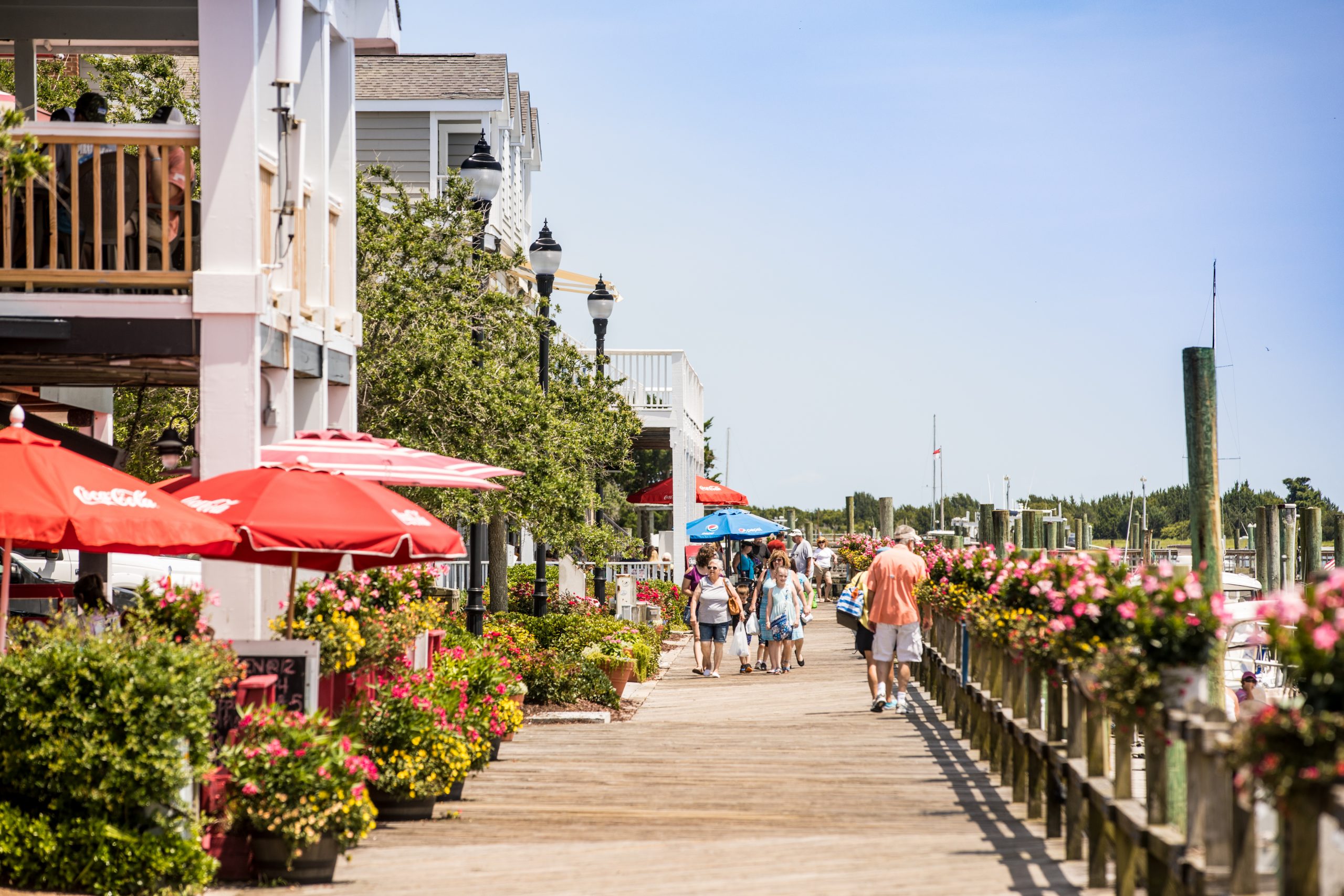 For our next example of great active retirement communities, Carteret County, we leave North Carolina's mountains for the southern Outer Banks. It's here at the aptly named Crystal Coast you'll find some of the nation's best beaches without an abundance of tourists.
Refreshing ocean waves and nature-dense rivers invite active retirees to partake in diverse water sports, from stand-up paddleboarding to jet skiing to fishing. While there are many national seashores and refuges worth visiting, perhaps none is as breathtaking as the Cape Lookout National Seashore. Catch a ferry to these undeveloped barrier islands ideal for birdwatching, shelling, swimming, and absorbing beachside serenity. As a bonus, visit nearby Shackleford Banks to view wild horses.
Particularly adventurous adults will appreciate the Crystal Coast water's warmth and high visibility which create the perfect scuba diving conditions. Follow an experienced guide through the fascinating "Graveyard of the Atlantic," a wreck site that has claimed thousands of boats.
Carteret County furnishes land-dwellers with generous adventures as well, starting with nearby Croatan National Forest. With 160,000 acres of pines, saltwater estuaries and bogs, this wilderness welcomes a full range of birds and mammals. Choose from over a dozen trails, spanning from smooth boardwalks to unpaved paths.
Active adults interested in this certified retirement community will have a variety of neighborhoods from which to choose. Morehead City, the largest town in the area, positions older adults right by hospitals, restaurants, and retailers. Alternatively, neighboring towns with only a few hundred residents provide uninterrupted peace and quiet. No matter your preference, Carteret County has the dream home you seek.
Edenton — Retire in a Boater's Paradise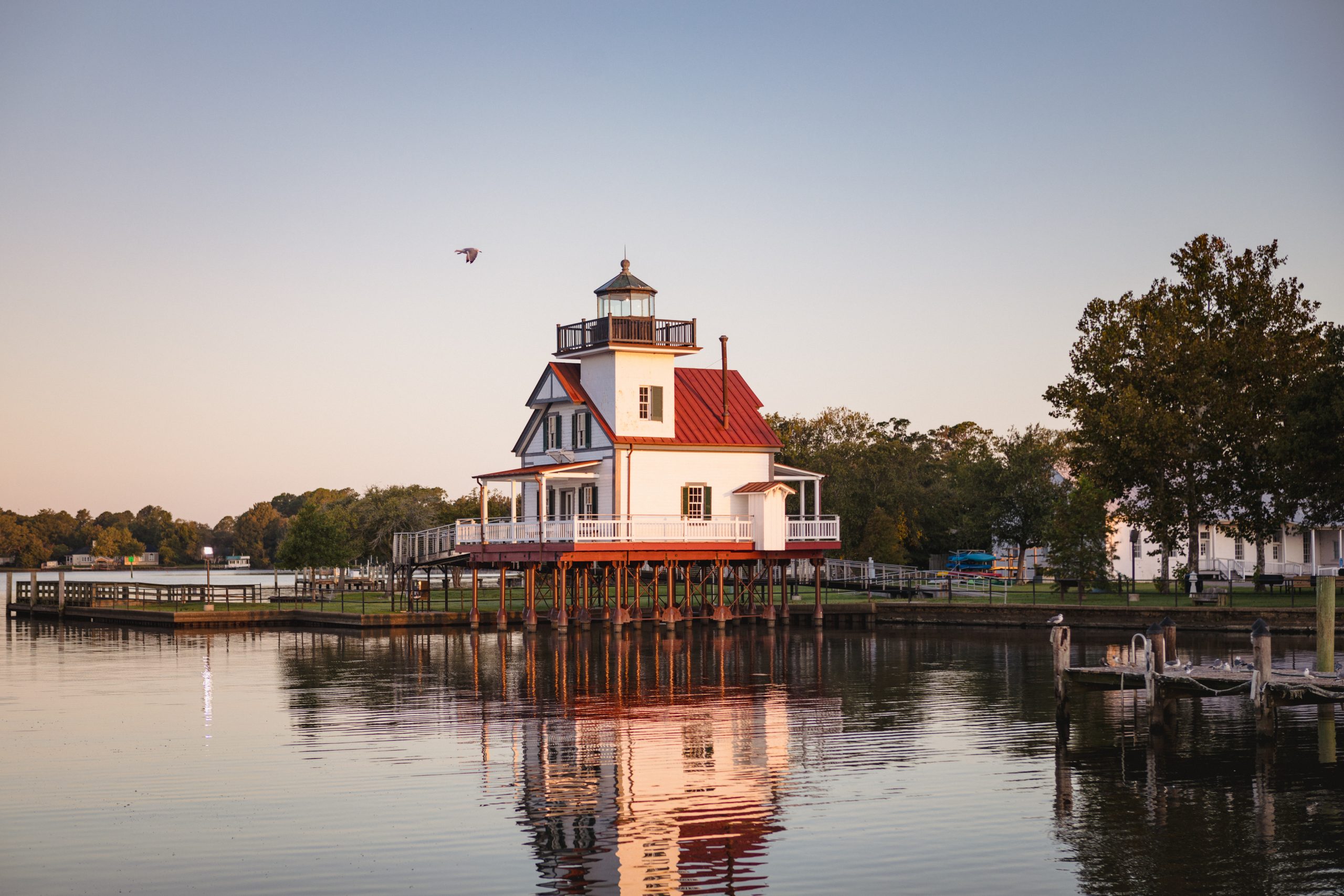 Soundside Edenton is a small town with something for everyone, active retirees included. With postcard-perfect scenery around every street corner and river bend, you'll never tire of North Carolina's first colonial capital.
Edenton's perches at the intersection of Albemarle Sound, the Chowan River, and Queen Anne Creek to present multitudes of unique water-based excursions. Paddle along the bay for views of striking lighthouses and monuments, or follow paddling trails through meandering waterways with tall cypress trees and lush canopies overhead. Hoist the sail or rev your motor to head out toward the majestic Atlantic.
For those days when your sea legs crave land, why not work on your swing at Links at Mulberry Hill or Scotch Hall Preserve? Immerse yourself in natural beauty at the nearby Alligator River National Wildlife Refuge, a wetland wellspring rich with diverse plants and animals. Venture deep into Merchants Millpond State Park and Dismal Swamp State Park by biking, walking, or paddling — your choice.
With Edenton's abundance of lovingly preserved buildings, active retirees will walk back in time every time they leave their home. A stroll through the community will lead you past a broad assortment of homes from the 18th and 19th centuries, many of which the public can tour. However, amid this history is a lively downtown ready to satisfy retirees' every retail need. Start your day at The Coffee House for a stylish atmosphere in which to mingle with fellow residents. Peruse the Chowan Arts Council for woodwork, paintings, pottery, and crafts from talented local artisans. Come Saturday, pull on your dancing shoes and head to Edenton Bay Trading Company for celebratory Vinyl Night.
Edenton is an excellent retirement community for active adults who daydream of a classic ambiance and unblemished waterfront sunsets. Newcomers will find friends from near and far, all drawn to the grace and authenticity of this Inner Banks gem.
High Point Area — Excitement Around Every Corner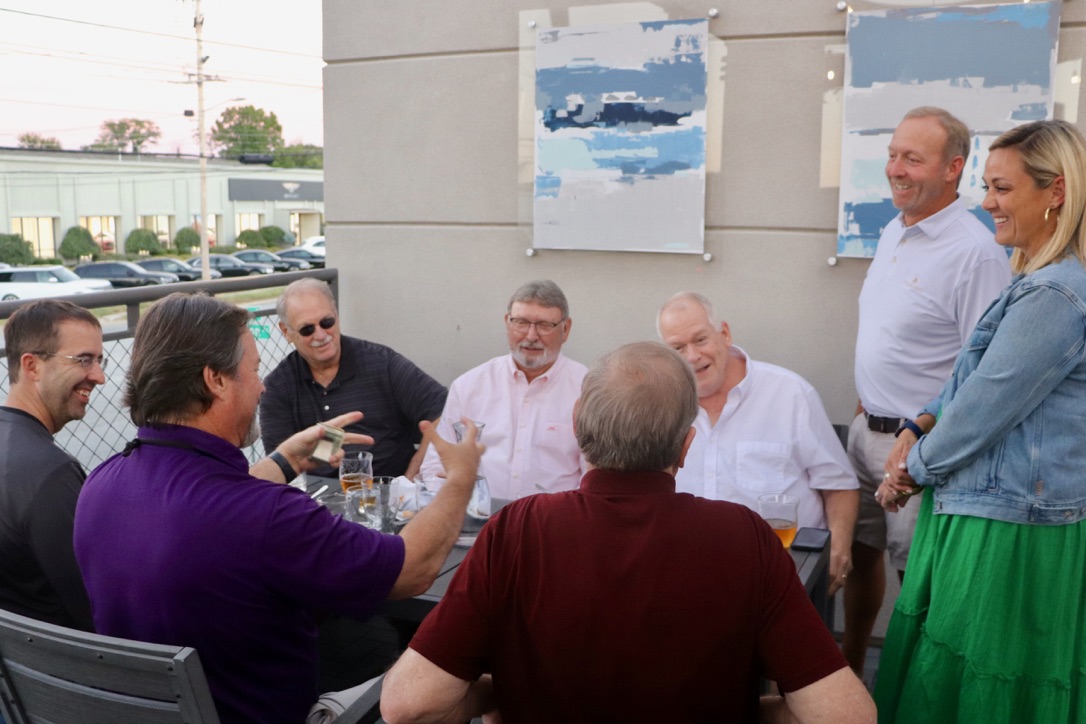 Tree-lined neighborhoods with beautiful parks and lakes serve as the backdrop for High Point's active community of more than 116,000 people.
Downtown High Point continues to grow with new restaurants, nightlife, entertainment and shops. Spend your days perusing more than 100 furniture stores and outlets in the "Home Furnishings Capital of the World," while evenings can be enjoyed listening to live music at one of the many venues across town. You can also head to the social district and sip drinks while walking to different businesses offering everything from custom charcuterie boards to mouth-watering desserts.
Find community fun no matter the time of year at High Point's signature events. The John Coltrane International Jazz and Blues Festival welcomes attendees to vibe to some of the top names in jazz every Labor Day, while the summer months bring opportunities to shag dance, enjoy free outdoor concerts and take in spectacular fireworks over the lake. During the holidays, the Uptowne Holiday Stroll features festive entertainment and curated shopping experiences.
Your family will love visiting High Point thanks to a wide assortment of activities and experiences. Take the grandkids to the Nido & Mariana Qubein Children's Museum to explore unique exhibits. Grab a bite to eat at Stock + Grain Assembly food hall before heading to adjacent Truist Point Stadium to cheer on the High Point Rockers baseball team. Pack a picnic and admire nature in the area's 40+ parks, or even chase that elusive hole-in-one at one of three nearby golf courses. And High Point's ideal central location puts a getaway to the North Carolina mountains or unparalleled coast both within easy reach.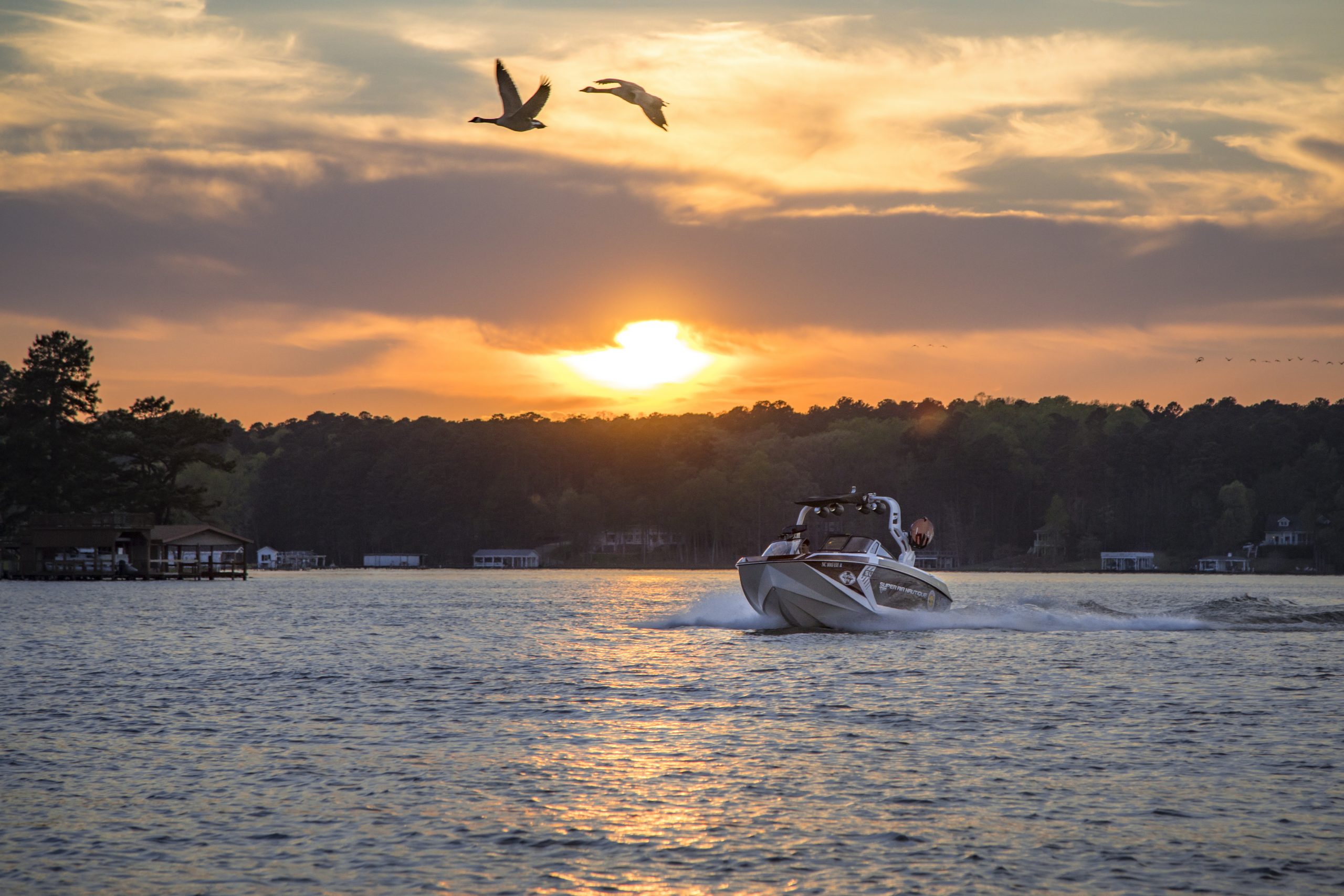 Poised on the Roanoke River, this friendly North Carolina community brings nature to the doorstep of active retirees. The town of roughly 15,000 residents mixes unique boutiques and eateries with ample green spaces for an overall walkable atmosphere. Stretch your legs along the picturesque Roanoke Canal Museum and Trail, recognized by the National Register of Historic Places. Walk, jog, or bike by interesting plant life and wildlife, as well as bridges, stone culverts, and aqueduct structures dating back to the 1800s. For those days in which chill or rain dampens outdoor hobbies, visit Roanoke Rapids' T. J. Davis Recreation Center, The Aquatic Center, or Jo Story Senior Center for tai chi, yoga, and other workout classes.
Nearby highlights include Lake Gaston, a 20,000-acre expanse inviting one and all to swim, boat, and fish for various bass and catfish. Also noteworthy is Medoc Mountain State Park with 10 miles of trails leading visitors through thick forests, over streams, and atop the namesake peak for marvelous views.
Tarboro — Where Bygone Times Come Alive
Retire in Tarboro to enjoy the crossroads of yesteryears with contemporary culture. Revel in the community's storied past with the Tarboro Historic District National Recreation Trail which guides pedestrians by hundreds of well-preserved buildings and structures dating as far back as the 1700s. The epicenter of the grand Historic District is Tarboro's 15-acre town common, the second oldest in America. Stroll, picnic, or read a book under its shady oak trees. Don't be surprised if you find a fun festival or free, symphony-caliber performances taking place right on the lawn!
Modern culture abounds in Tarboro, from theatrical performances to art galleries to the cuisine. Sip on beer flights at Tarboro Brewing Company, savor the rotating weekly menu at On the Square, and tap your feet during the Downtown Live Music Series.
In Tarboro, you are never far from greenery, including those of golf courses. For days when you crave unadulterated nature, head to the Tar River for serene hiking, fishing, and kayaking opportunities. Follow paddle trails past gorgeous bridges and time-honored sites, as well as secluded sand bars and thick groves of trees.
Located a little over an hour from populous Raleigh and two hours from the beach, Tarboro is ideally located for those seeking the best of both worlds.
Excited to Learn More About North Carolina's Active Retirement Communities?
Retirement is about you. There is no work boss to appease or young children to raise, just you and your desires. Feed your body and soul with the rich, diverse experiences in this great state. Discover wind-swept balds that crown iconic mountain ranges, enabling you to see for miles. Join a one-day sailing expedition to island-hop the Atlantic coastline. Audit a university course for free, peruse a street of local art galleries, and take in a theater performance. North Carolina places such activities at your fingertips, just waiting to be seized.
Click here to view the many Certified Retirement Communities in North Carolina and visit their sites to learn more.